CyberSolve Announces EPM Expansion of Pro Services With Delinea Privilege Manager
October 25, 2022
Posted by:

admin

Category:

Press Release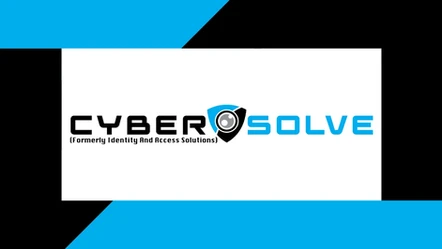 Identity And Access Solutions, a preferred Professional Services provider of Privileged Access Management (PAM), is expanding our Professional Services to include Endpoint Privilege Management (EPM).
In today's hectic world, users tend to use the same easy to remember passwords in multiple applications throughout their day. Cybercriminals exploit this vulnerability and use many different strategies to gain access to user workstations. In fact, user workstations are the most common entry point for attacks. Cybercriminals will gain access to an endpoint and then leverage that access to damage or take control of more critical systems in your environment.
Delinea's Privilege Manager makes it possible to remove the local administrative privileges on these endpoints by elevating the applications that need administrative privileges to keep your workforce productive while lowering your risk.
Identity And Access Solutions' Professional Services offers certified engineers that deliver a white glove approach to guide our clients through the complex design and implementation of their PAM and endpoint security solutions. We partner with our clients to ensure least privilege is enforced and create an optimal strategy designed specifically for them to secure Application Control, Local Account and Group Management, as well as Just-in-time Access.
Secure your Endpoints today – Set up a scoping call to determine your IT requirements
We offer several different packages, from a quick start to managed service offerings. Our engagements include a pre-defined implementation flow, varying levels of tasks designed to get your endpoints managed and secure, and the assurance we will transfer knowledge from our certified engineers to your staff.
Identity and Access Solutions
Identity And Access Solutions is a dedicated Identity & Access Management (IAM) implementation services, managed services, and staffing organization that solves complex challenges for our clients in cloud, on-premises, and hybrid IAM environments. Since 2016, we have been helping our clients plan, build, and execute IAM solutions while making certain they can fulfill their operational goals once those solutions are in production.
CONTACT US
Email:
sales@identityandaccesssolutions.com
Phone:
+1-201-430-7667
+91 921-264-6388