CyberSolve Announces SailPoint IdentityNow Quickstart Program
January 6, 2023
Posted by:

admin

Category:

Press Release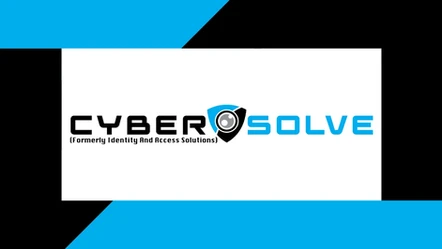 Identity And Access Solutions, a preferred Professional Services provider of SailPoint, is excited to announce the IdentityNow Quickstart program designed for the implementation of the IdentityNow solution tailored for small to mid-tier organizations.
Now more than ever, companies are focused on their bottom line and must show a return on investment (ROI) for IT-related projects. Identity And Access Solutions has delivered on this need by developing a Quickstart Program for the SailPoint IdentityNow suite that provides prescriptive packages in a condensed timeframe. "This Quickstart Program is geared towards deploying the base IdentityNow solution while leveraging our proven five-phase delivery methodology to provide your organization with the tools necessary to support IdentityNow post-Go-Live", said Todd Rossin, CEO & Chief Strategist at Identity And Access Solutions. "This is designed to give our customers the fastest time-to-market (TTM) while promoting the lowest total-cost-of-ownership (TCO)".
Your organization, like many today, may face the challenge of recruiting or allocating resources to maintain a new solution. Identity And Access Solutions can provide you with exemplary skills, and dedicated support, with our Managed Services program tailored specifically for the maintenance of the IdentityNow suite. Our Managed Services offering provides incident remediation, change management, and minor enhancements bundled into an all-encompassing support agreement utilizing Identity And Access Solutions' world-class SailPoint Resources.
The IdentityNow Quickstart Program offers three distinct packages to choose from to best suit your organization's needs. All packages come with the essentials for implementing a new solution, including the configuration of the base product, modules, and essential applications (e.g. Human Resources (HR) Information Systems, Active Directory, etc.). The three package options provided allow your organization to select the business applications you wish to implement as part of the deployment, with the option of additional scoping if your organization requires a bit more from the Quickstart Program. Our straightforward pricing for these packages removes the guesswork from calculating IdentityNow implementation fees so your business can dive right into your Quickstart.
Identity And Access Solutions' Professional Services offers certified architects and engineers to deliver a white-glove approach to guide our clients through the design and implementation of their IdentityNow and IdentityIQ projects. We partner with our clients to ensure you are getting the most out of your SailPoint implementations.
To learn more about Identity And Access Solutions, please visit our website for more information.